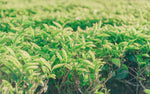 Whether you buy green tea for consuming in your office or at your home, whether you buy online or from the nearest convenient store, there are a wide variety of green tea brands available to choose from nowadays. However, the question remains for the common buyer "how to choose the best green tea?"
Green tea or loose leaf green tea, is made from the tender top tea leaves and bud of the plant. The fresh green leaves are steamed or boiled, pan-fired, and finally rolled and dried. The way the tea leaves are rolled determines the ultimate flavour of the tea.
Due to the growing craze of green tea among the Indian populace, almost every tea or food related company have started their own green tea blends to capitalize on the situation. While some of them are really good green teas, most of the green teas available in India are of average or below average quality. And for most of us, particularly for those who are new to green tea, it will be worthwhile to know how to buy a green tea which is best for your health and at the same time one that tastes better.

100% Natural, Exclusive Organic Green Teas From Assamica Agro Online 
What Makes Green Tea Green?
Heat is applied before the leaves have had a chance to turn brown, preventing them from undergoing the oxidation (fermentation) process that occurs with black teas, and allowing them to retain their natural green colour, since the chlorophyll remains in the leaves.
Tips For Selecting The Best Green Tea
Without the right information buyers normally end up choosing green teas which may not offer all the goodness it claim to offer. Here are a few tips to help you choose the right green tea.
The Best Green Tea is GREEN
Unlike black tea, green tea does not undergo the oxidation (fermentation) process that causes the green tea leaves to turn brown. Because this step is carefully skipped in green leaf tea manufacturing, the clorophyll (greening agent) remains in the the tea leaves, which is what makes green tea green. This also makes green tea the most natural form of tea with the maximum natural antioxidants intact in the tea leaves.
Fine Quality Green Tea Leaves Before and After Brewing
So, when you brew a fine quality green tea, the tea in your cup will be still green. It is olive green in most cases. Moreover, if you see the brewed tea leaves carefully, you will see all of them will turn back to the original green color after brewing. However, if the green tea was not processed carefully, some of the tea leaves will turn brown or black after brewing. This is an important point you should always check in the green tea that you buy.
Check the Origin of Your Green Tea 
Whether you buy green tea online or from local grocery shop, you should always find out the origin of the green tea. Most of the store keepers will stock green teas which are cheap or which provide them good margins.
Check The Source Of Your Green Tea Carefully
Find out more on how the tea is grown and processed. Always insist on genuine quality green tea made from organically grown tea leaves only. Moreover, it is always better to buy closest from the source. With eCommerce becoming so prevalent nowadays more and more producers are selling their green teas through online portals to reach their customer base directly. It will be always worthwhile to spend some time to find out more about the producer and their manufacturing practices and directly buy from genuine organic tea growers as far as possible. 
Always Buy Whole Leaf Green Tea
Loose Leaf or Whole Leaf Green Teas are so much better than green teas found in normal tea bags. Loose leaf green tea is the most delicious as well as the most natural form of green tea available in the market.
Whole Leaf Green Tea
Youngest tea leaves in the full form are used to make these loose leaf green teas. So, when you sip loose leaf green teas, you will get a superior taste and flavour apart from the full health benefits of green tea since the essential oils are intact inside the full tea leaves.
Loose leaf green tea is also the cheapest option since you are only paying for the tea and not the extra packaging like in tea bags. If you want to buy the best green tea for home, then loose leaf is your best choice.
Conventional Green Tea Bags Are Not Best In Quality
You should try to avoid green teas in normal tea bags even though they are cheap and convenient, since they are not the best in quality. These tea bags normally contain fannings or dusts, which are broken or small pieces of tea leaves treated as rejects of the manufacturing process while making high quality loose leaf tea grades.
Whole Leaf Vs Conventional Green Tea Bags
The essential oils evaporates from the these fragmented tea leaves during the manufacturing process of these teas. That is the reason you don't get the full flavour, taste and the health benefits when you use tea bags to brew your green tea.
These low quality teas have gained popularity in the developing countries, particularly because they are cheap and also convenient to put in normal tea bags. Of Course, tea dusts produce a very strong brew - consequently more cups are obtained per measure of tea dust.
Unfortunately, tea dusts lack the subtlety, smoothness and completeness of whole leaf teas. Also, filter papers which are commonly used in these tea bags may not be very safe since they are known to be associated with potential health hazards.  
Buy Green Teas Fresh
Tea leaves tends to lose its flavour as well as health benefits as time passes by. Green teas should be consumed within 12 months from when it is processed.
Fresh Green Tea Leaves
There is an important point to note when you buy your green tea from the grocery store or even online. The manufacturing dates mentioned on the label of the packaged teas normally speaks about the time when it was packed in the retail packs by the the re-seller and not when the tea was plucked and processed by the tea grower. Tea normally goes through several traders including brokers and wholesalers before it gets packed in retail packs by various vendors. So, there is a chance that you will be mis-led by the manufacturing dates put on the label of packaged green tea. 
Assamica Agro offers you a collection of 100% naturally grown & handcrafted whole leaf green teas in loose as well as full leaf tea bags. These are one of the best green teas available in India and we are proud to be able to deliver these green teas at the doorsteps of more and more people everyday. Try our teas today and taste the difference between an average and the best quality green tea.